Maximizing Your Online Visibility Since 2013!
Your Digital Marketing & Web Design Team!
2nd Line Marketing is a New Orleans-based digital marketing agency. We are the leader in organic search engine optimization in the Gulf South. Our mission is to provide our clients with the digital exposure that they deserve! We expand their online presence and build their online credibility through data-driven efforts and proven results. With a broad range of online, social, and digital marketing services, we drive revenue and get them found online. Our team offers effective and measurable targeted solutions that inspire engagement for location-based businesses. Don't let your digital presence go unnoticed! 
---
A Successful Digital Marketing Partnership
At 2nd Line Marketing, we believe it takes a team to bring a vision to life. We work with you to accomplish your goals because, at the end of the day, our successes are intertwined! We want to push your marketing dollar to the limit to create the best campaign for your business. While we work to design a strategy for your business, your insight and experience is invaluable. Your input allows us to put our best foot forward to kick start your digital growth!
Above all, we commit ourselves to earning your trust and are dedicated to continuing your business's growth. Our team members specialize in various aspects of digital marketing. 2nd Line Marketing is proud to offer search engine optimization, social media marketing, graphic design, web design, various print services and more. 
---
New Orleans And Beyond
We know our city like the back of our hand. From the local community to the business community, we are heavily involved. We also extend our services beyond New Orleans and the Gulf Coast. Wherever you are located, we get to know your business, your market and YOU. Working with us, you'll be kept up to date with all your reports, strategy meetings, and any other big marketing efforts. Your satisfaction is our top priority!
Your success is our success!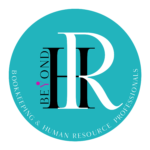 "2nd Line Marketing has been the key to my success! Jamie and his team helped me to get all my business social media accounts set up and on a regular posting schedule so that I can stay relevant to my clients! They also helped me with my SEO listing and fixed the html code on my website! They took care of all the technical aspects of my business so that I could focus on my work! I highly recommend 2nd Line Marketing!"
Beyond HR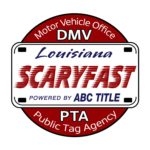 "Before Jamie and the 2nd Line Marketing team took control of the ABC Title of Metairie online marketing campaign, I was overwhelmed. My Google Adwords account was plagued with unknown inefficiencies; my social media image was neglected and dated; and my local SEO campaign was suffering due to Google's ever-changing ranking methods. All has been set straight and my time can be spent bettering ABC's products and service."
ABC Title Of Metairie

"I am very impressed with Jamie Ziglar and the 2nd Line Marketing team! They are helping us with our SEO and expanding our online presence. We are already seeing results and look forward to our future. Thanks, 2nd Line Marketing!"
Doris Antos Chiropractic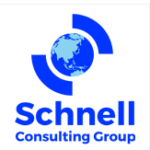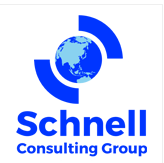 "We have been a client of 2nd Line Marketing since May 2014. They have helped us establish a "Digital Footprint" that helps us bring in new customers. They are also handling all of our Social Media marketing/management as well. Have recommended others!"
Schnell Consulting Group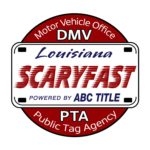 "Strong team. I would recommend them for any business, except for my competitors."
Our Certifications & Affiliations